Unoa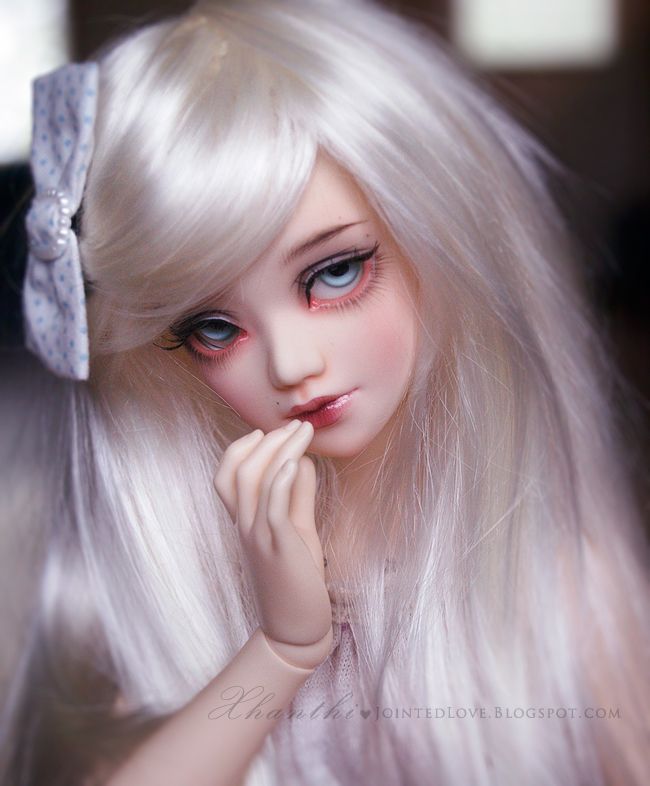 After much debate I've decided to keep her blonde. I like the dramatic and striking look too much. Also, I've always wanted blonde hair so this is me living vicariously through he doll :P
This girl still has no name. She puts me in mind of a modern day Alice in Wonderland with all that blonde hair so I'm toying with being really unoriginal and calling her, Alice. How droll. Feel free to make suggestions!
In other Unoa related news; while I was shopping for MNF bodies on the marketplace I stumbled across a girl selling an Akubi and modded Oyasumi faceplate and before I knew it I'd snapped those up. They're super cute and already have faeups which is great as I won't have time to faceup them for a while. I got the Akubi faceplate at a great price so I'm super happy about that. Now all I need is a bully and a wink faceplate and my Unoa dreams will be almost complete!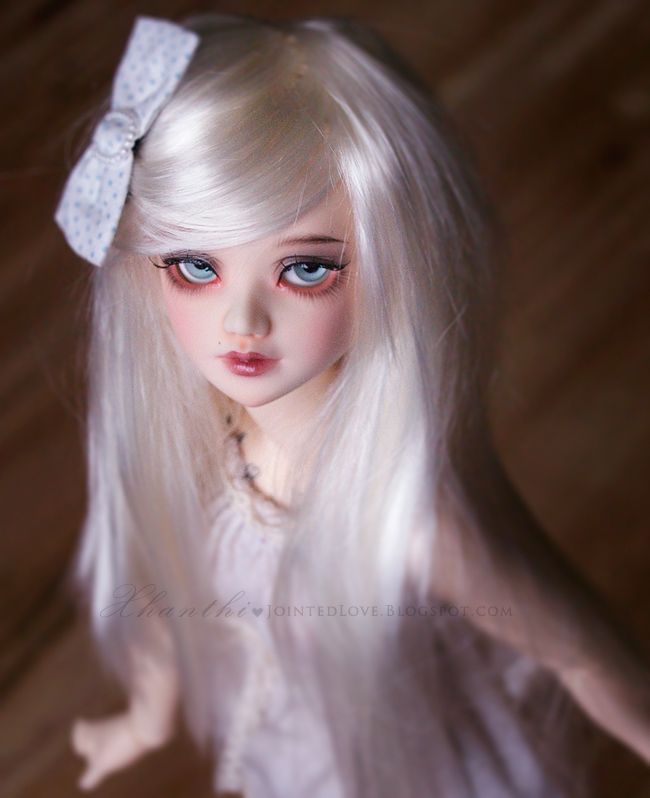 Long term goals are to get a second MNF body so they don't have to share, then split the faceplates between them, and do matching faceups so they can have three expressions each. This is assuming I don't style each faceplate as a different character (highly likely as this would be really annoying and I like to piss myself off).
This is all very far flung in terms of planning. Not to mention that the additional MNF body I was shopping for has effectively been put on hold seeing as I blew the funds on the faceplates. Oy.
I just can't help myself when it comes to Unoas!