Step by Step
I thought I'd try to document my faceup progress again seeing as last time it turned out to be so fail. This time I actually remember to stop and take pics. Consequently this faceup to for-freaking-ever LOL. Definitely won't be repeating this again any time soon! She came out lovely though so that's all that matters :) This is a Lumedoll Tania belonging to Kim (aka Sunshinejade).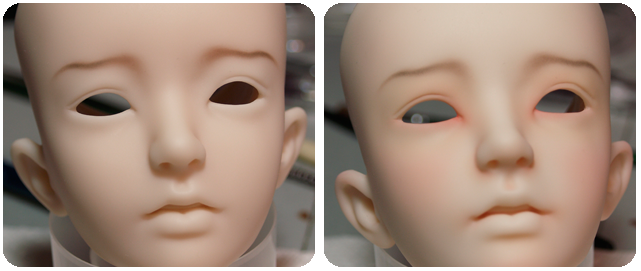 Basic eyebrow shape added; then basic blushing.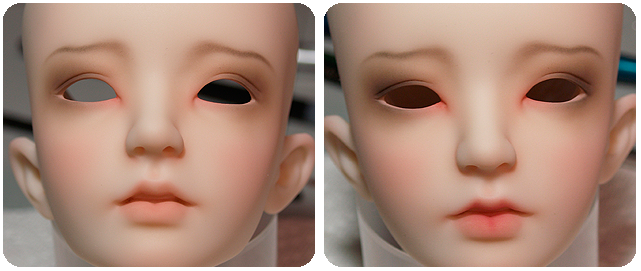 Second and third blushing, separated by a layer of MSC.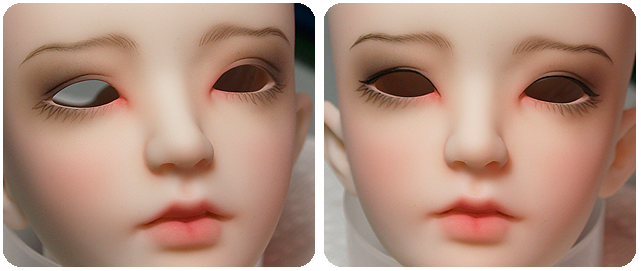 Eyebrows and eyelashes added; lashes and eyebrows darkened and eye-liner addded.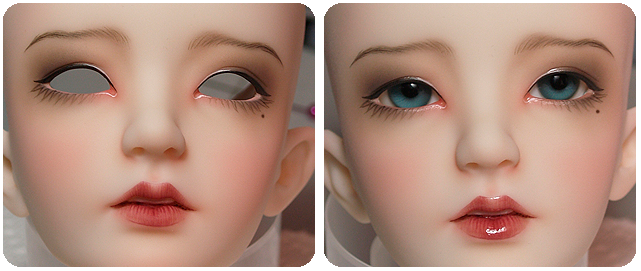 Lip lines, teeth, and highlights added; final coats of MSC then glossing happens.
(beauty spot is photoshopped in as it got added afterwards and I'm too lazy to retake the
pics for such a small adjustment).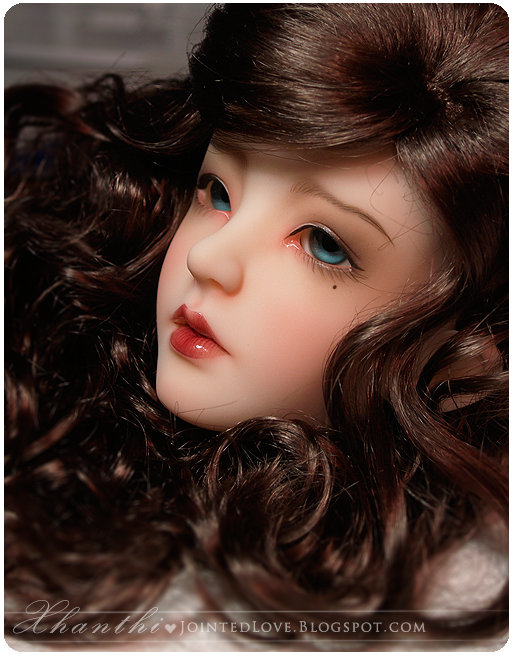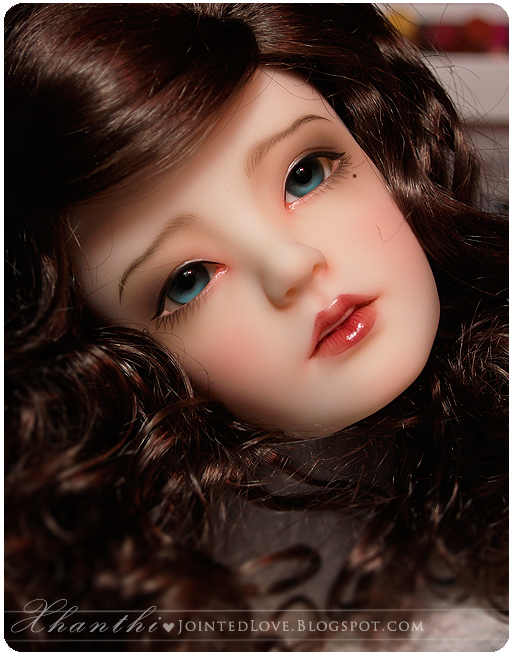 Oh yeah, and afterwards my hand always looks like this. Sometimes less grumpy ;)