Posing - Fox and Fig duke it out!
I thought I'd do a mini posing comparison between Fox (Lati) and Fig (Pukifee). I figured it would help me get to know the Lati body, figure out its limits and what not. I'm not sure what type of Lati body Fox has so if anyone is able to point it out that would be awesome!
All in all the pukifee is a much better poser. If Fox can do it then so can Fig, however there's a plethora of poses that Fig can do that Fox can only dream of. But none of that's surprising because you're talking about the difference between Fox's single joints and Fig's double jointing (not to mention she has that spiffy torso/hip joint)
I didn't take too many pics, I didn't even both experimenting with Fig's torso/hip joint because Fox doesn't even have one so what's to compare lol.
Anyway, lets get onto those pics!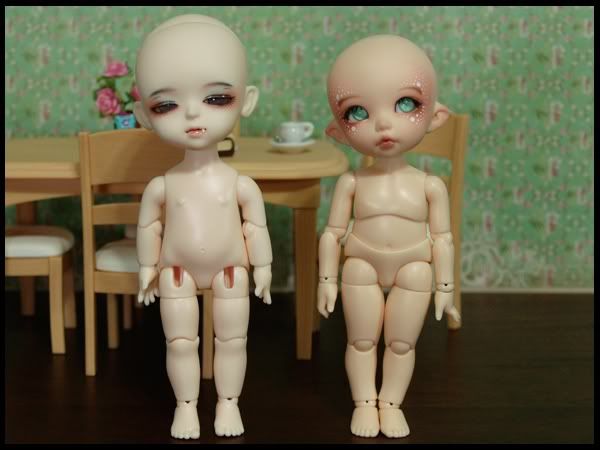 PKF feet always snap together because of those magnets; Lati legs will not touch unless held together.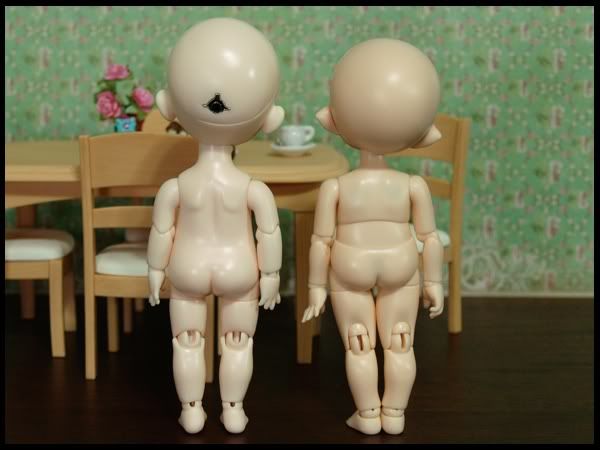 Both have cute butts :D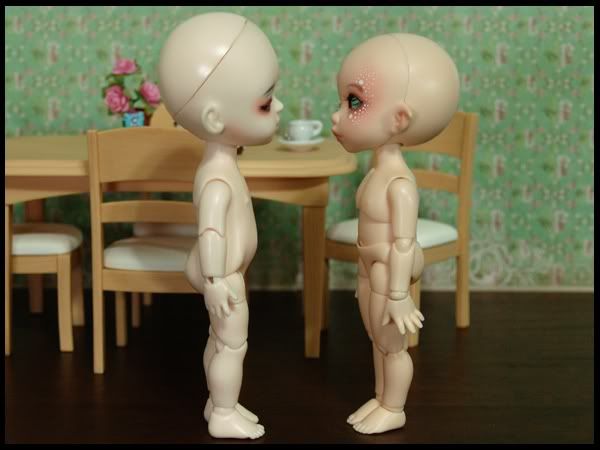 Lati has a flatter profile...face planting syndrome? :P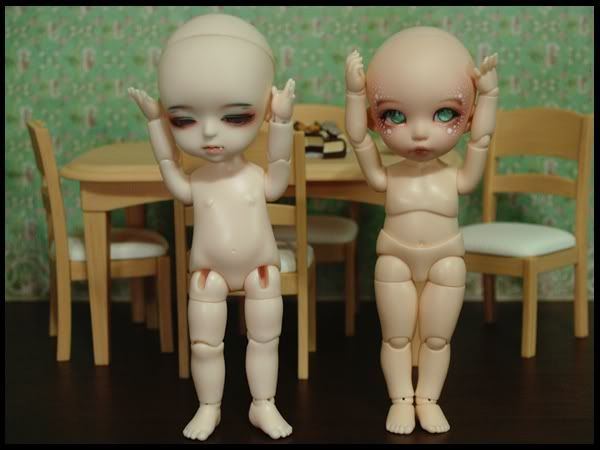 PKF arms are slightly longer, but appear to have greater reach because the PKF head is much smaller than Lati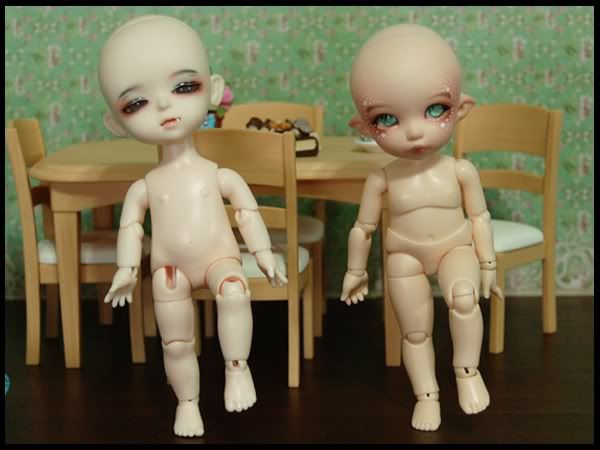 Lati don't have the nice knee cap cover but more importantly their thighs don't lock so their legs are either up or down. There's no in between. A big part of why Fig poses better is because the thigh joint locks in various positions allowing her to have her leg slightly raised, medium raised, or fully raised. And of course she can rotate that upper thigh piece too.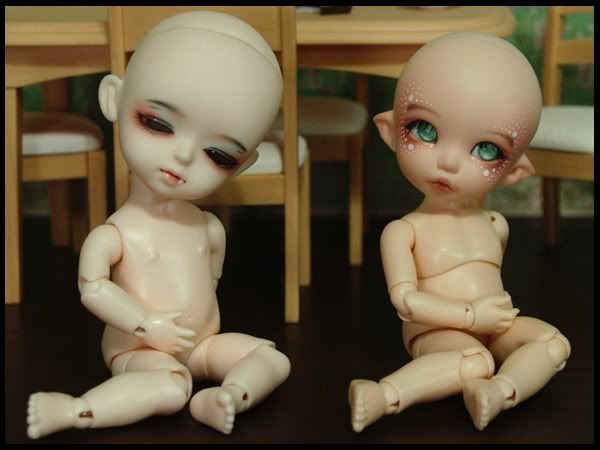 Fox's legs are really easy to maneuver, this is mostly due to just being able to yank them around because she has single joints. Fig doesn't go into this position as easily because you have to spend a few extra seconds rotating thigh joints etc.
Fox has the rotating thighs too but her whole upper thigh ball just moves about without locking.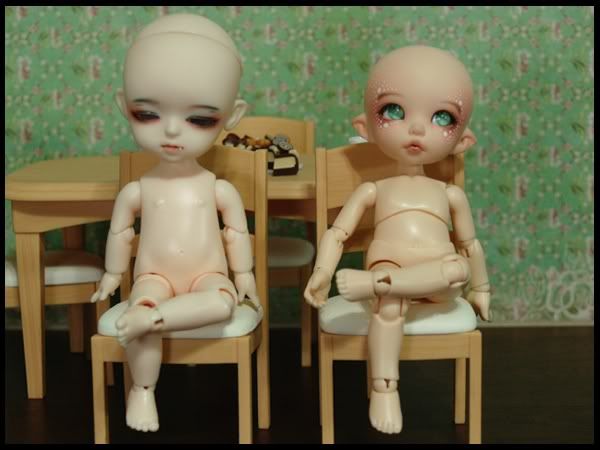 They can both cross their legs.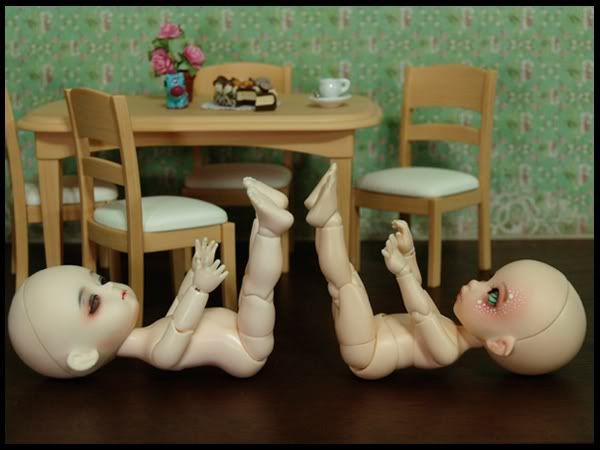 No one can touch their toes!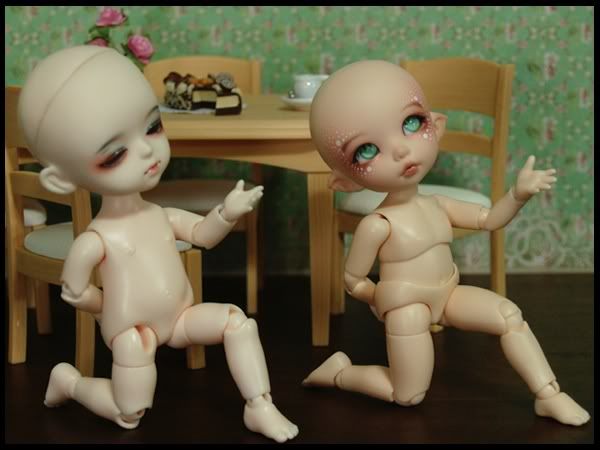 They can both recite Shakespeare.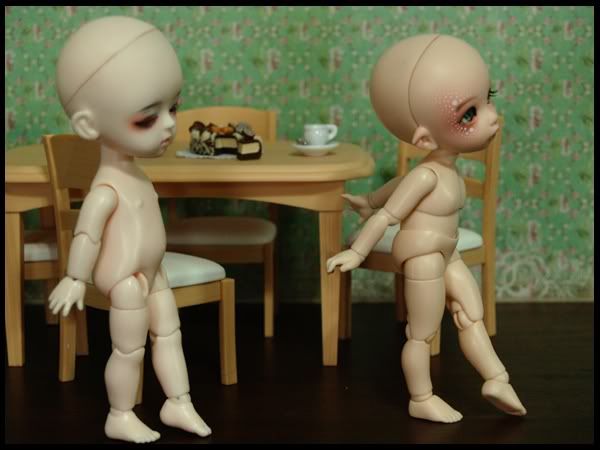 Fig gets her mini ballerina dance pointe on; Fox tries really hard and eventually manages to sort of do it.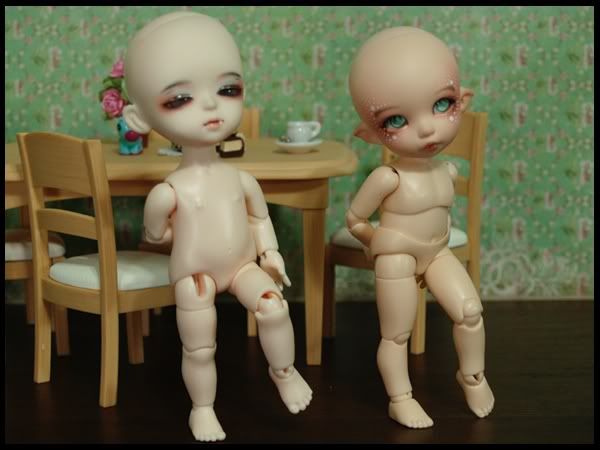 Fig practices her innocent, "Did I do that?" pose. Fox cocks her leg as though she about to pee on a nearby bush.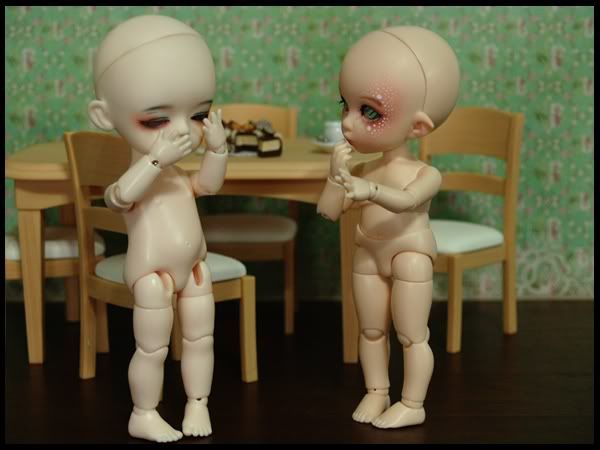 Fox gets all emo about her lack of posability. Fig feels bad.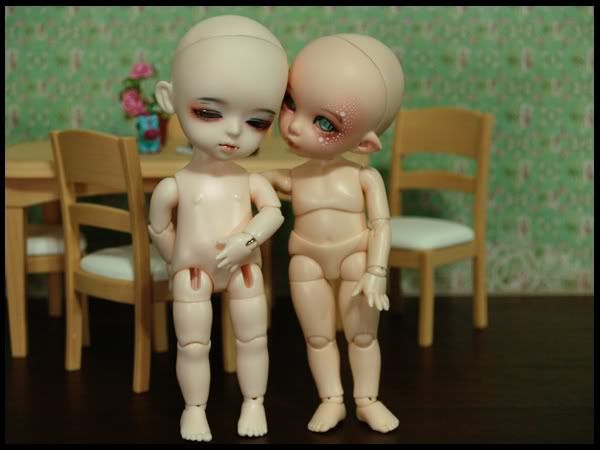 Fig says not to worry, she'll pose enough for both of them.